Here VidMate App Download Free For PC & Android – Install New Version VidMate
VidMate is a best app that allows users to download YouTube & other social media videos, songs and apps for free. VidMate is an app through which you can watch videos, movies, trending videos, music, funny clips, TV shows as well as status, images and download them in video or MP3. With the help of VidMate App, you can download videos of many social media websites such as Facebook, WhatsApp, Instagram, Tiktok, Dailymotion etc. And also you can download pirated movies from VidMate App, Thus you will get many features in it. In this article you will know that how to VidMate app download install new version in PC or Android.
With VidMate app you can easily download videos from any social media. The most important thing about VidMate App is that along with downloading videos from VidMate, You can watch videos of many categories in VidMate like Movies, Music, Reality, Comedy, Sports etc. Overall, this is an all in one app which has been made for video content, In which many features have been given, due to which VidMate app has become a favorite app.
Read Also: How to download YouTube videos online in pc without any software
VidMate App Download
Step1: First of all, you have to open the Chrome browser of your mobile phone. If you do not have Chrome browser on your phone, then you can also open any other browser.
Step2: Visit Apkpure website.
Step3: Now the homepage of Apkpure will open in front of you, there you will see the search bar, in which you have to search by typing VidMate.
Step4: Now you will see there VidMate – HD Video Downloader & Live TV has to click on it.
Step5: After this Original VidMate App 2022 download page will open in front of you. Now you have to download the APK file on your phone by clicking on Download APK. After this, if you have to click on Downloaded APK File, then you will see the option of Install blocked in front of you. After clicking on Setting, you have to allow Install unknown source and then click on Install, then a completely new version of Original VidMate App 2022 will be installed in your phone.
Read Also: How To Clean Laptop Screen And Keyboard
VidMate App Download For PC
If you want to download VidMate app on your PC or Laptop, then you can follow the points given below.
Step1: First of all open google in a browser on your computer
Step2: You go to the website of Filehorse where you will see the option to download the VidMate app.
Step3: In this way you can download VidMate app on your computer with the help of third party app.
VidMate App Download Install New Version
Step1: First of all go to Download.it website.
Step2: It is available for windows with android. You can choose according to need where you want to use it.
Step3: After clicking on free download it, a button will appear in front of you saying "Start Download", click on it and download it.
Step4: After downloading VidMate, go to the download section of your browser, here you will get the file of VidMate, click on it.
Step5: After clicking, a button will appear in front of you, click on it and install it on your phone without any hassle.
Step6: After installation open it and use it.
Read Also: Websites To Watch Free Movies Online
VidMate App Feature
1. Support 1000+ Sites
You can browse multiple websites and download all videos from those websites in one app. Not only famous local video sites, but also super international sites are supported (Facebook, WhatsApp status videos, Instagram, IMDb, and many other multimedia portals).
2. Advance Download Technology
Fast download
MP4 to MP3 (mp3 converter)
Multiple resolution downloads (144p to 4K)
Background download
Restart download
Download stability
Save mobile data
Batch video download
Download YouTube playlists with one click
Download videos to MP4, MP3, MAV, M4A, M4V, MOV, AVI, WMV, APK, torrent files, magnet links, etc.
3. Trending Videos & Music & Images
VidMate has unlimited video, music and photo content from different categories like Movies, Status, Dance, etc. VidMate periodically updates on all the popular content so that you can always keep up with the trends, find out what interests people near you and enjoy yourself.
4. Multi Language Support
VidMate now supports more than 30 languages ​​like English, Hindi, Urdu, among them 15 minor languages ​​of Hindi. This feature allows users from all over the world to enjoy VidMate without any hindrance.
5. Play Online, Share Offline
Apart from downloading or watching videos, you can also share your videos with others on Facebook, WhatsApp status videos, etc. even when you are offline.
6. Floating Window for Multitaskers
Get the feel of a customizable floating window while multitasking. Use other applications to let VidMate play your favorite video in floating mode, which can be adjusted to any corner as per your convenience.
7. User Friendly Interface with Dark Mode
Give your eyes the best possible rest when using the VidMate in all lighting conditions. If your eyes are hurting at night while watching videos, turn on our "Night Mode" with a dark theme.
Read Also: Best YouTube to mp3 converter online free
How to Download YouTube Videos Using VidMate App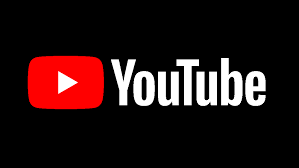 VidMate App is most used to download YouTube videos because you cannot download any video directly to the phone memory from YouTube, so VidMate App is used to download YouTube videos easily. Let's know how to do it.
Step1: First of all open VidMate App and click on YouTube icon.
Step2: Now search the video you want to download on YouTube.
Step3: You can download YouTube videos from here with online viewing.
Step4: Now select your favorite video which you want to download.
Step5: As soon as you click on the video, you see the download button, click on it.
Step6: Now select in which format you want to download that video.
Step7: As soon as you select the download format of the video, your video starts saving in your phone.
Read Also: Best wireless headphones for TV
FAQ
1. Is VidMate Safe To Install?
There is always a queation in the mind of many people, is the VidMate app safe? If you use any such app which is not available on play store then you should check it thoroughly before downloading and installing such app. Since it provides many types of downloading videos and such content which is against Google's policy, it is not available on Google Play Store.
2. Why VidMate Is Interesting?
You also get Incognito Mode in VidMate. If you do not want anyone to know what you have searched or seen on VidMate, Then you can turn on Incognito Mode.
In this, you get icons of more than 50 websites and apps, by clicking on which you can use them directly without installing them.
You also get the feature of Private Files in VidMate, in which you can easily hide any Video, Photo and Song.
In this you can play any video song in audio format.
If you want to download any video song in audio, then you can use VidMate. It is able to download Video Song by converting it to Audio.
You also get Dark Mode in VidMate, so that whenever you want, you can darken the theme of VidMate.
You can also play online games in VidMate.
Read Also: Best YouTube to mp3 converter online free
Conclusion
VidMate is a great app to download media files. Through this you can download any audio-video files of your choice. It is absolutely free and can be used easily in any mobile. Finally, you must have definitely been able to download and install VidMate app on your phone, but still you are having trouble downloading or installing it, then do let us know via comment.
Read Also: Best laptop under 40000 with i7 processor and 8GB RAM