Top 9 Best Online Food Delivery Services Apps In India For iPhone & Android Users
The biggest need of human beings is bread, cloth and house. Most people lack time. Many times you are unable to cook. In such a situation, there may be difficulty to eat. Today is the era of technology and now people like to do most of their works only with the help of technology. Now the app system has started between technology, through which people order the things they need. Clothes can be ordered through apps, travel tickets can be booked, tickets of cinema or any show can be booked, goods can be sold or purchased, food can be ordered, restaurants and tables in hotels also Can be booked. At present, these 9 Best food delivery apps are the most famous in India, through which you can order food with a discount and if you want, you can also eat it in a restaurant or hotel.
Top 9 Best Online Food Delivery Services Apps In India
Top 9 Best Online Food Delivery Services Apps In India
1. Zomato
2. Swiggy
3. Uber Eats
4. Foodpanda
5. Pizza Hut
6. TastyKhana
7. FreshMenu
8. Dunzo
9. EatSure
1. Zomato
Zomato is the best popular food delivery app in India. There will hardly be anyone who has not heard the name of this app or not. If you see this company was established in the year 2008. This company was previously known as Foodibe, later its name was changed to Zomato. Zomato is working in India as well as countries such as Brazil, Australia Indonesia, US, UK, Canada, Italy, New Zealand and Singapore. Partner restaurants are also found in many cities of Zomato from where you can order food from the restaurant sitting at your house.
Read Also: Best free video converter software
The interface of the app is very attractive. You can order from home or office only. There are many options in its search box, with the help of which you can book your order. There are many types of discounts here. You can get a good discount by taking membership. Do try once. You will not be disappointed. Its service is in 10,000+ cities across the country.
Zomato is the only app that you require the fastest doorstep delivery of your favorite. With over 1.5 million restaurants and 285 million ratings and reviews.
2. Swiggy
Swiggy India is a popular online food delivery platform. The company was built in 2014. Its headquarters are located in Bengaluru. In today's time, Swiggy has become a very well -known food delivery company. This company is doing its business in more than 100 cities in India. You can use the Swiggy app to order your favorite food on online mode sitting at home. Along with this, you can also track your given order in it, you also get this facility through this app.
The delivery facility of Swiggy is quite fast. Talking about its app, it has a very good rating on the Play Store and at the present time its users are more than 100 million and are growing over time. This company is very much known in India, as this company has established itself in a very short time. This app based company provides facilities like food order, online payment, cash on delivery.
It is easy to track miles here. It gives you the benefit of great offers and coupons. Which you can use. There are many options in this app for more discounts. You can also tell your choice from phone calls. Its filter gives many options for selection. You can pay your order in many ways. Your order is received first from hair delivery. You can pay later. It is gaining rapid popularity in metros.
3. Uber Eats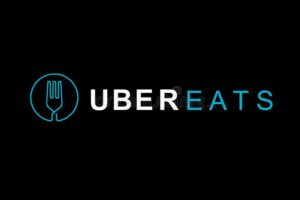 Cab service company Uber has also started food delivery service in India. The company claims that it performs fast delivery compared to any other app. Its company was started in 2014, whose headquarters are located in the USA. With the help of this app, you can see the menu before ordering the food, as well as what you are ordering, you can also read what a review has been received by the people, what the rating has been received. In Uber Eats, you can get food in the name of any famous dish like Thai, South Indian, Chinese etc.
Read Also:  Best free music download sites
Wherever you live, you can search whatever is the restaurant around there, along with this you can also trekking your order, that is, you can see that your food has reached. If you get food daily, then you can also take their monthly subscription plans, which falls in a very good price.
4. Foodpanda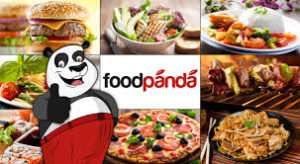 Foodpanda is also a good company. It also delivers the grocery with online food delivery. The company started in 2012, whose headquarters are located in Germany. It is a German company. With the help of Food Panda app, you can see the list of restaurants you have and order food from anywhere according to your convenience.
The German app based company Foodpanda is working in 22 countries like Russia, Bangladesh, Singapore, Hong Kong. If seen, here you get to see the list of all kinds of restaurants, whether it is Indian, Mexican, Chinese, Thai, South Indian, all types of restaurants are seen. You can get food from any corner of India from the restaurant around you very quickly, this is a more fast delivery app. This saves your precious time. There are many options for ordering here. You can find online miles by searching. There are many types of discount boucher, annual membership etc. in Foodpanda. This makes it attractive.
5. Pizza Hut
Pizza Hut has been working best food delivery apps in India long back. You will find its outlets in almost all small and big cities. It is known for its special taste. As is clear from the name, it is a pizza delivery app. Its facilities are in line with each Indian buyer. This app has features of location mapping, easy carting, better speed and live order tracking. Ordering from this app is very simple. It also gives discounts to its customer. This app is popular for quick delivery and tasty food.
6. TastyKhana
TastyKhana is an Indian -based food delivery mobile app established by Sheldon D'Souza and Sachin Bhardwaj. The app based company TastyKhana food started in 2007 and this company has made a quick place in the hearts of Indian people. More than 7 thousand restaurants and hotels are connected to this Indian company. Fresh and delicious food is always available here. This app can be easily downloaded from Google Play Store. Its easy and attractive interface affects. You can easily search different types of food. It has easy facilities for payment. It almost supports all payment mode.
7. FreshMenu
FreshMenu facilities are available only in some Metro. It is famous for supplying quality food. The company has established its own kitchen. From where delicious and fresh food is supplied. Apart from this, the company has a tie up from other restaurants. With good payment options and search, you can order it. Through this app, you can order 24 hours of hot food and can also take delivery on time. The special feature of this app is that you can also schedule for order. In the fresh menu you will get a new dish everyday.
8. Dunzo
This app is relatively new. It supplies food as well as other materials. Here you can also order grocery items. Its services are available day by day. It performs quick delivery. You will take 45 minutes to get delivery here.
Many types of payment options and discounts are found here. If you want to order from a hotel of your choice, you can also do it. This app with good options is gaining rapid popularity.
9. EatSure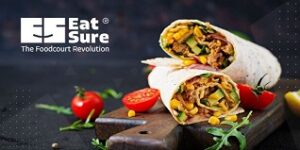 It is also a best  food delivery apps which is considered quite good. It is an Indian company that started in 2011, whose headquarters are located in Mumbai. You can get food from the restaurant of your list by installing the Eatsure App in your phone, whether Pizza, Biryani or lunch here you will find all kinds of dishes here.
Conclusion
Information about 9 major food delivery apps has been given in the article. Apart from this, there are many other apps from which orders can also be made. Order from the one who has more activity in your city. This service will also be available in smaller cities and towns. Do let us know your thoughts about how you liked this article.
Read Also: Best Dating Apps 2022