Top 10 Best Social Media Apps in India 2021 Make Friends
Social media is an internet-based form of communication or computer based technology that facilitates the, share information, thoughts, and information and create web content through the building of virtual networks and communities. There are many forms of social media, including blogs, micro-blogs, personal information, wikis, social networking sites, documents, photo-sharing sites, instant messaging, video-sharing sites, podcasts, widgets, virtual worlds, and more. Users engage with social media via a smartphone, tablet, computer or via web-based applications or software. There's a number of social media apps in India available on the internet, all with various feature and various functions. Here we have shared a list of top 10 best social media apps in India that offer an exciting social media experience to users.
Benefits of social media
Now look at social media marketing. Social Media Today argue that the purpose of social media marketing Every business or professional can benefit from understanding social media's importance when it comes to reaching their audience and strengthening their brand.
Target and Attract Your Audience
Instant online discussions
Knowledge Sharing
Branding
Easily Track Campaign Results
Lis of Best Social Media Apps in India
1. Facebook
Facebook is a social network service website launched on February 4, 2004 by Mark Zuckerberg where users can post comments, share photographs, and post links to news or other interesting content on the web, chat live, and watch short-form video and Shared content can be made publicly accessible, or it can be shared only among a select group of friends or family, or with a single person. Both small and medium sized businesses are using this as a advertising platform for their business. It also offers a great branding medium where people engage and connect deeply with others. During the first quarter of 2021, Facebook reported almost 1.88 billion daily active users (DAU)and With roughly 2.85 billion monthly active users(MOU).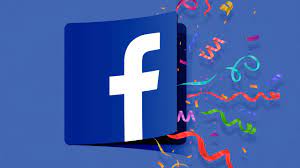 Features
Can send messages to anyone on Facebook without contact number and you can also find your friends
Get latest updates from favourite artists, websites, and companies
Play games with Facebook friends and send stickers, GIF, and emojis, and express yourself better during chatting
Voice call, voice message, and video call
Connect with businesses to get customer support, find deals, and more
2. Twitter
Twitter was created by Jack Dorsey, Noah Glass, Biz Stone, and Evan Williams in March 2006 and launched in July of that year 2006. Twitter is an American microblogging and social networking site where people communicate in short messages containing no more than max 140 characters called tweets with pictures and videos. Registered users can post, like, and retweet tweets, but unregistered users can only read them. At Twitter, Thousands of people advertise and marketers can run their cluster and promote their services their recruiting services, consulting businesses, and retail stores by using Twitter, and it works. If you are interested in updates such that news, entertainment, sports, politics, and more, then you need to use account. As of the first quarter of 2021, Twitter had 199 million monetizable daily active users worldwide.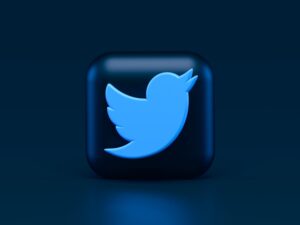 Features
You can Discover your favorite sports, news, entertainment, etc
Chat privately with friends & followers or initiate group conversation
Users can tweet, fleet, retweet, reply to tweets, or share to express views
Discover top trending hashtags and breaking news headlines
Watch live streaming videos and like photos, videos, and GIFs
3. Instagram
Instagram is another best social media app in India. Instagram is an American photo and video sharing social networking service created by Kevin Systrom and Mike Krieger. it was acquired by Facebook for $1.0 billion in 2012. It allows you to share several visual contents like live stories, pictures, and videos with different filter effects. You interact with other users by following them, letting others follow you, commenting, liking, video call, voice call, tagging, and private messaging. Instagram lets you take a snap with your phone's camera and turn it into a work of art using its various filters that you can apply. An Instagram business and creator profile will also offer you rich analytics that will help you get your target group and customer base. Close to 33 %of global Instagram audiences were aged between 25 and 34 years. Roughly 1 billion monthly active users, Instagram belongs to the most popular social networks worldwide.
Features
Share photos and videos, stories with different filter effects
Go live in public or with your followers' group
Let you add hashtags, filters, and chat and call with friends privately
Browse your feed and interact with posts
You can even discover brands and new ventures, and purchase products
4. LinkedIn
LinkedIn is the world's largest professional networking site lot of people using the site to progress in their careers. LinkedIn is an American business and employment-oriented online service Launched on May 5, 2003 that operates via websites and mobile apps. It allows you to look for a job, post vacancies if you are looking for employees for your business or company, hire qualified and trained staff, other people to observe you professionally, and connect with fellow professionals working in the same field. You can display all your skills and talents, and potential recruiters can get an overview of your knowledge and expertise by visiting your profile. LinkedIn also offers opportunities to advertise your business, like sending personalized ads, boosting your content, and displaying ads on the site. Total Number of LinkedIn Users is 310 million. Total Number of Monthly Active LinkedIn Users is 310 million.
Features
Create your professional profile highlighting your skillset
A great marketing opportunity to showcase your company or product
Let's users write articles or even share posts
Helps in both job search and recruiting
Follow the relevant activities of your connections
5. Pinterest
Pinterest the most popular social media sites and app in India because of its amazing features. The site was created by Ben Silbermann, Paul Sciarra, and Evan Sharp and had over 478 million global monthly active users as of March 2021. It is an American image sharing and social media service designed to enable saving and discovery of information on the internet using images and, on a smaller scale, animated GIFs and videos in the form of pinboards. Through pinterest you can save posts and even upload your ideas. Users like to be inspired by new ideas, to try new things; hence, having a presence on Pinterest can help you leave your brand in the minds of consumers. Another added advantage is that you can also use it to spread your online business. It is popular for DIY pins and self-home improvement ideas as well.
Features
Photo sharing and visual bookmarking
Invite your friends to collaborate
Explore trending and recommended articles
Discover thousands of recommended or trending images
Find pins, people, brands and whatever you would love to see in feed
6. Reddit
Reddit is the most popular social media sites and app in India. Reddit is an American social news aggregation, web content rating, and discussion website. Registered members submit content to the site such as links, text posts, images, and videos, which are then voted up or down by other members holds a strong community of an intelligent group of people who discuss. Its features secure a place for it in the list of top 10 social networking sites. Reddit site members, also known as redditors, submit content which is then voted upon by other members. The goal is to send well-regarded content to the top of the site's front page.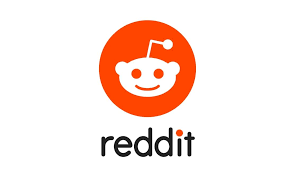 Features
A global discussion forum with thousands of unique topics
Comment, upvote, or downvote posts
Join in the conversation of your choice
Feature unlock based on your account's Karma
Create and moderate subreddits to build your community
7. Tumbler
Tumbler was created by web developers David Karp and Marco Arment and launched in 2007. Tumblr is an American microblogging and social networking website that has been exceptionally popular. The service allows users to post multimedia and other content to a short-form blog. Users can follow other users' blogs. Bloggers can also make their blogs private. Best social media for business or to showcase attractive features like customized blog share platforms and versatile blog content. People share a huge number of blogs on Tumblr from technology, to education, to art to fashion, to wildlife, and many others.
Features
Scheduled Posts, Queues and Drafts
Viral tags to make your post stand out
Create your GIFs with text and stickers
Social and Community
Post text, photos, videos, audio, live videos, GIFs, to reach your audience
8. Telegram
Telegram is the most popular social media app in India. Telegram is a free and open source, cross-platform, cloud-based instant messaging (IM) software and app. This service also provides end-to-end encrypted video calling, file sharing and several other features. It was launched in 2013. It has rolled out a bunch of new features that help in enhancing user experience and improve the level of security and privacy on the messaging app. It has a lot of similarities with WhatsApp. It is available in 3 languages. Currently, there are quite 10 million telegram users.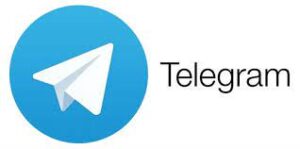 Features
Group Voice chats
Turn off notifications, message preview, and lock particular conversations
This free social media app has encrypted and self-destructive messages
Create groups with around 2 lakh users in this free social media app
Broadcast groups
9. YouTube
YouTube is the most popular social media app in India. YouTube is an American online video sharing and social media platform launched by Steve Chen, Chad Hurley, and Jawed Karim in February 2005. It has songs, interviews, standup comedies, live news, web, and TV series, talk shows, and the video streaming app has been delivering everything. YouTube, is also the second-largest search engine after Google. The creative side in your free time, create your own channel and start uploading videos anytime, anywhere. More than 2 billion users are using this platform and in India, the userbase is said to be more than 265 million.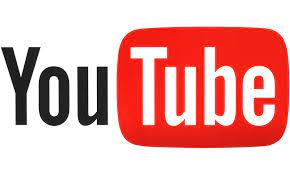 Features
Easy access to subscription channels and feeds
Explore popular videos in fashion, beauty, gaming, news, and learning
Access watched, liked, and saved for later videos in Library
Better live and video streaming of your favorite content
Big screen interface with dark mode
10. WhatsApp
WhatsApp Launched in the year 2010, after earning a huge success worldwide, was acquired by the glorious Facebook in 2014, yet it still manages to exist as an independent instant chat and message sharing mobile app. WhatsApp, the best alternative for SMS has slowly turned an alternative for voice/video calls too. Globally WhatsApp has a userbase of more than 1.6 billion. This free app allows you to communicate and share instantly with individuals and groups. Its business platform and WhatsApp Business for business owners to have a proper professional profile to share updates and provide customer support to the customers. More than a billion messages being sent every day along with a feature to put status for 24 hours, WhatsApp is the 2nd most preferred social media network in India.
Features
Let you message, call, send videos, documents, and voice messages
Share your location instantly or exchange contacts
WhatsApp Web: Run your account on PC
Back-up your chat and media
App saves offline messages which can be accessed anytime