Tech News Updates: Top Five Things to Know Before 1 June 2022
Many big changes are going to happen in the world of technology from June 2022, about which you must know tech news updates. Otherwise you may have to bear heavy losses. Actually, from June 1, 2022, big changes are going to happen in the mobile world including Google. This is the reason why you need to be aware of these new rules. These changes are related to the technology world.
Top 5 Tech News Updates
1. This Special Service Of Google Is Shutting Down
From June 1, Google is making a big change. You will not be able to upload unlimited photos in Google Photos from June 1. According to Google, 15GB of space will be given to every Gmail user. This space also includes emails from Gmail as well as your photos. This also includes Google Drive where you back up. If you want to use more than 15GB of space, then you will have to pay for it.
2. Will Not Be Able To Take This Facility Of Amazon
There are many people in the world who are fond of reading books online instead of books. But from June 1, Android app users will not be able to buy e-books from the e-commerce platform Amazon. The reason behind stopping the sale of e-books on Amazon is the new Google Play Store Policy. Actually Google has started a new billing policy for all the developers of Play Store. Amazon removed digital book buying support from iOS devices in 2011 in accordance with Apple App Store billing policies. Google Play Store now shows a pop-up which says that Google Play Store will not be able to buy new books from the app to be in compliance with the policy.
3. Those Earning Money From YouTube Will Have To Pay Tax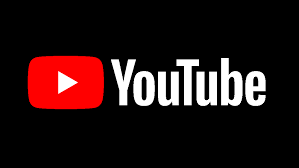 YouTube has become a means of earning for many people. But from June 1, tax will have to be paid on this income. You will have to pay tax only for those views, which you have got from American viewers.
Read Also:  How to download youtube videos online in pc without any software
4. This Rule Will Change For Apple Users
Apple's rules are changing from 1 June. As per the upcoming RBI regulations, users will no longer be able to use their credit and debit cards for purchases or subscriptions on the App Store. Also, payments cannot be made with Apple subscription cards like iCloud + and Apple Music. The company will not store the user's card information file. Due to which users will be able to pay only using UPI-based platforms like Google Pay or PayTm.
5. You Can Use Mobile To Withdraw Money From ATM
From June 1, you will be able to withdraw money from ATMs through your smartphone. That is, users will be able to withdraw cash from ATMs without debit and credit cards. This will help prevent card fraud. Also, users will be able to withdraw cash from ATMs if they forget their debit or credit cards at home. In this, money can be withdrawn from ATM using mobile phone. You could not withdraw money without entering a debit card and entering a PIN. But, now you just have to keep your mobile phone with you for this. Just like you use QR code to make payment everywhere (shop/shopping mall), you have to do it to withdraw money from ATM.
Read Also:  Best photo editing apps