Top 14 Websites To Watch Free Movies Online | Watch Free Movies Online
If you are alone Spending time at home can find you looking for some new sources of entertainment. All these movie sites are free in internet. In given lists some movie websites allow you to watch movies online free without downloading & without registration while some need registration. Watching free movies online is a convenient and frugal way to see the films at any time you love right from the comfort of your own home.
Browsing through these Websites To Watch Free Movies Online, You are sure to find more that will provide hours of enjoyment from the comfort of your couch or wherever you feel like losing yourself in an engaging film.
Websites To Watch Free Movies Online
Websites To Watch Free Movies Online
1. Tubi 
2. YouTube
3. Plex
4. Popcornflix
5. Vudu
6. IMDB TV 
7. Peacock TV
8. SolarMovie
9. Crackle
10. Roku Channel
11. Kanopy
12. Internet Archive
13. Pluto TV
14. Hoopla
1. Tubi 
Tubi has become a very popular website for streaming free movies and TV shows without any subscription. Tubi services have become one of the highest quality free movie streaming services you can find online.
You can also watch all kinds of popular shows on it. One of its best features is its site design, which is reminiscent of Netflix. Simply select your preferred style and you'll see Tubi's library of options. This site offers thousands of free movies and TV series, but is ad supported like many others on this list.
2. YouTube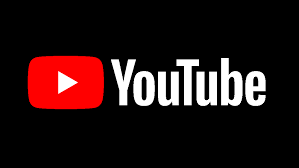 The platform not only offers user uploaded videos but also offers a number of legal movies and shows. YouTube can be enjoyed on every device you have: TV, PC, Tablet, Phone. YouTube may be the most popular site available for online video streaming. However, not many users know that YouTube also offers thousands of free movies to choose from in a wide variety of genres.
Although you can sign in with your Google account, the best thing about watching free movies on YouTube is that no sign-up is required!
3. Plex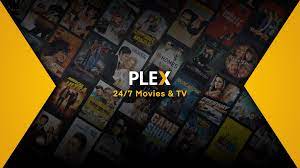 Believe it or not, Plex TV Media Servers now offers free movies, TV shows, and live TV on any Internet-connected device.
The best part is that you don't even need an account to stream this free content! Plex originally became popular because of torrenting, but is now used by thousands of people for free on-demand movies.
Watch our Plex Media Server tutorial below to stream free movies on this platform and everything else you need to know.
This selection of free content fits seamlessly within the existing Plex interface so you can access it from the app or within the browser. Whether you're already a longtime Plex user or you've never heard of it, this new movie selection is well worth a look.
4. Popcornflix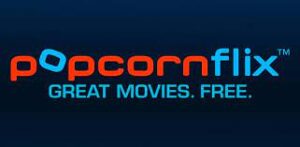 This popcornflix free online streaming site holds over 1,500 movies in the categories of family, action, documentaries, comedy, horror, foreign movies, etc. To find more movies in a particular genre, one can click on the genre itself. The site is quite heavy and takes time to load due to its rich content. The site is dedicated to watching movies online and does not contain any TV series.
Read Post: Best wireless doorbell with camera
5. Vudu
Vudu is mostly known for renting or buying digital movies and TV shows. However, it also has an increasing number of movies and TV series that you can watch for free with ads. The best part is that if you find a movie you like to watch for free, you can always buy it so you can watch it without ads, and not worry about it disappearing from the free library has gone.
This is the free version called "Movies on Us", but the good thing is that it doesn't contain aggressive ads. You can get Vudu on your computer, game console, streaming device, smart TV, Blu-ray player, phone, and tablet.
6. IMDB TV 
IMDB is known for its extensive database of movie information and trailers, but it also has a selection of free movies and TV shows. Accessible through Amazon's Prime Video website, you can browse IMDb TV by Recently Added, Most Popular, IMDb Originals, Movies of the Week, Channels, Genre, and more. It offers local movie showtimes and ticketing, trailers, movie critic and user reviews, personalized recommendations, and even a robust library of free movies online. Requires a free account, signing up lets you receive personalized recommendations, keep a watch list, rate movies and contribute information.
Read Post: Best laptop under 40000 with i7 processor and 8GB RAM
7. Peacock TV
Peacock TV is the new streaming platform from NBC which was officially launched on July 15, 2020. This streaming site has many free movies, TV shows and live channels to choose from. Impressive content library, smooth playback and free plans are some of the reasons why Peacock TV has garnered millions of subscribers since its release. Peacock is also available as an app for TV installation and has many of the best free movies online today.
Peacock is a streaming service operated by NBCUniversal. The platform lets you watch nearly 13,000 hours of content for free, including feature films and TV shows like This Is Us, Law & Order: SVU, and more. The only caveat is that you will have to watch some ads while bingeing for free.
8. SolarMovie
Although SolarMovie is new in the industry, it is gaining wide popularity as one of the best sites to watch movies online completely for free. The free movie streaming site provides lots of high-quality links. Also, on SolarMovie, users can sign in to get current updates etc.
In addition, films are classified into genres and screened by country. It allows users to easily filter the movie they want to watch based on the region.
9. Crackle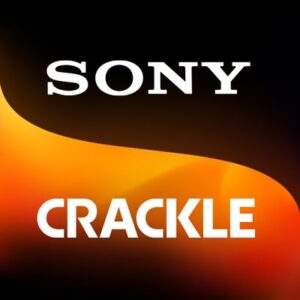 The Crackle streaming service feels like it's been around forever. It is one of the staples for budget-minded movie lovers in search of free online content. Like most of the other services on this list, it's ad-supported, but Crackle's library is more robust than the others, and it's available through your web browser and various smart TVs and mobile apps. Whether you prefer to watch your movies on your TV, computer, or smartphone, Crackle is out there waiting for you to give it a shot.
10. Roku Channel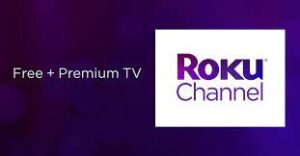 If you have a Roku, you can access the Roku Channel, which gives you free movie and TV content. You can stream live shows on the Roku channel, as well as watch an ever-changing list of movies and TV shows at no cost.
Apart from being one of the best Roku channels, not many are aware that the platform is also available for use on any streaming device. There's no subscription fee involved, and you can view free titles available on the service from your Roku device or even through a web browser. The service also has some exclusive new movies that you won't find anywhere else. See our guide below to install the Roku Channel app on FireStick, Fire TV, and any Android device.
Read Post : Best Bluetooth Headphone under 1500 in India
11. Kanopy
If you like art house or classic movies, Kanopy is the best site for free streaming, as a library card from a supported library is required. After successfully creating an account, you will have access to thousands of movies provided by Kanopy in various categories.
Although the content selection is limited, the great thing about Kanopy is that there are no ads during playback. If you especially love artistic or classic movies, Kanopy is the best site for your free movie streaming purposes. With some gems from the Criterion Collection as well as modern indie masterpieces, Kanopy does its best to get high-quality and critically acclaimed cinema into people's living rooms, and all at no cost.
12. Internet Archive
Like in silent and black-and-white movies, with the greats of old times? Many of these now reside in the Internet Archive, a site that captures all media, such as books and music, other than movies that have entered the public domain. Not only can you stream thousands of hours of free movies online, but you are also free to download almost everything on the website.
When content is old enough, it is no longer subject to copyright laws, so it is free to use and view. Most feature films are over 70 years old, but this is the place for classic detective, sci-fi, horror, and silent films. Many Golden Age movies are now live on the Internet Archive, a site that captures all public domain media. Most copyright-free titles date back to the 1920s and 1930s. For classic movie lovers, this is a treasure trove.
13. Pluto TV
Better known for its live TV offerings, Pluto TV puts on thousands of free on-demand movies in a variety of categories. You can watch live TV and movies from your web browser or mobile or desktop app by downloading the appropriate software.
In many other devices, it is available as an app for iOS and Android. The platform is owned by ViacomCBS and offers ad supported content streaming.
14. Hoopla
What many people don't know is that their local library card can get them more than just books. If your local library supports it, you can also get access to a few different services that let you watch free movies online, and Hoopla is one of them. Sign up for Hoopla with just your email and library card, and you'll have access to tons of movie and TV show seasons, plus access to the Hoopla app on your phone, tablet, Amazon Fire device, Roku, Chromecast, Apple will also have the ability to do so. TV and Android TV devices.
Hoopla has tons of free movies and TV shows online and through its mobile app. Hoopla is the digital service of Midwest Tape, a company that provides media products and services such as DVDs, CDs and audio books to libraries.
Conclusion
The websites mentioned in the list are one of the top websites. Some will direct you to shady sites full of suspicious links that try to download malware to your computer. That's why we suggest that you use a VPN before accessing these sites.
Read Post : Best laptops under 60000 with i7 processor and 8gb ram