11 Best Gmail Alternatives Which Provide Secure Email Services Without Loosing Your Privacy
Gmail is an incredibly the most popular web based email platform. This is for several reasons. Without any cost, it provides a of free storage, and it is provided by one of the popular best known internet brands – Google. It has millions of users in world wide who daily take advantage of its features and popularity. In this article, we will share the Best Gmail Alternatives platforms to use instead of Gmail.
However, some users are not completely happy with the service that Gmail provides. One of the biggest complaints users is the contextual advertising. It can be disconcerting when you get an email from your father asking you if you are going to attend the IPL cricket game, and you see that Google has placed many ads around the email asking you to buy IPL tickets. It seems as if Google is reading our emails! This guide might be useful to you. Here are some of the popular and best free alternatives to Gmail for email on the internet.
Best Gmail Alternatives For Keeping Your Emails Safe And Private
When choosing a best reliable Gmail alternative, make sure it offers at least some of the following:
End-to-end encryption.
Anonymous payment options.
Privacy-friendly jurisdiction.
Open source code.
Personal information-free sign-up.
No ads.
Custom domains for businesses.
Best Gmail Alternatives Which Provide Secure Email Services
Best Gmail Alternatives
1. ProtonMail
2. Mailfence
3. Tutanota
4. Posteo
5. Mailbox.org
6. Outlook
7. GMX
8. Zoho Mail
9. Hushmail
10. StartMail
11. Yahoo! Mail
1. ProtonMail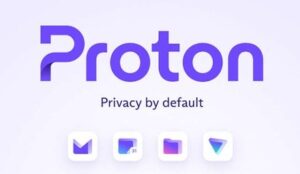 ProtonMail service is better in terms of security. It has end to end encryption feature which guarantees the security of your data. It is also very easy to use. Which was founded in 2013 in Geneva, Switzerland.
Unlike other common email providers such as ProtonMail, Gmail and Outlook, ProtonMail uses client-side encryption to protect email content and users' data before they are sent to the server. The service can be accessed through a webmail client, the Tor network, or through iOS and Android apps.
Customer support is limited on the free plan. But, only after paying in it, you can use more and more features. In this you get 500 MB free storage and you can send only 150 messages in a day.
Features
Android and iOS apps, along with a web-based inbox
To create an account easily, users do not have to provide any personal information
Emails not spied on for advertising purposes
Send encrypted emails
Proton drive provides a best way to share stored files by sending secure links
The service is open source
2. Mailfence
Mailfence is a feature-rich, secure email provider. It also uses encryption, which happens in the browser and works with all OpenPGP services. You can also set up a password for your message security and even an expiry date for messages. The receiver will get a URL leading to your message, which can only be accessed with a password. This way, no one but you will read your communications, not even Mailfence.
It offers various gmail features like a calendar, file storage capacity, and groups in addition to the standard email and contact support you expect.
Features
No tracking, no advertising
No third-party access to your data
No one can read your encrypted emails
Transparency
Strict privacy laws
3. Tutanota
Tutanota is the world's first end-to-end encrypted mail service that encrypts the entire mailbox. Tutanota is an excellent email provider from Germany that provides fully encrypted emails. The focus of this company is the highest levels of email security, which they pursue without making Tutanota difficult to use. Started as a secure email service in 2011, Tutanota now offers an encrypted address book, an encrypted calendar and the encrypted contact form Secure Connect.
Features
Provide apps for iOS, Android & desktops let you send secure emails wherever you are.
It is open source so security experts can verify the code that protects your emails.
With end-to-end encryption and 2FA, your emails have never been more secure.
No Ads
Your data in Tutanota is always encrypted.
4. Posteo
Posteo offers an affordable and secure email service alternatives with end-to-end encryption, customizable filters which helps to you easily find specific email and up to 20Gb of email storage.
Posteo uses OpenPGP encryption and many extra layers of encryption to ensure a high level of security. Posteo supports the Internet Message Access Protocol too, meaning that you'll be able to access your email on any device.
The software is open-source for user, so anyone can have a peek into its code. You can also use Posteo completely anonymously, from registration to payment. Even if you pay with Paypal, card or another digital method, they will separate this data from your account.
Features
2 GB storage (can be increased)
Attachments of up to 50 MB
Email on all devices (IMAP/POP3)
Highly efficient spam and virus filter
Forwarding and autoreply
5. Mailbox.org
Mailbox was started in Germany in the year 2014. It is good both personally and professionally. It is also an ad free email service. It has features like calendar, cloud storage and contact list.
It does not require much personal information to create an account. This is a prepaid credit scheme that you can take as per your storage requirement. In this you get 100 GB mail storage and 2 TB cloud storage.
In terms of security, your emails have SSL/TLS encryption. There's also support for PGP, so you'll be able to maintain the privacy of your communications.
Features
Emails are stored in two separate servers
Built-in calendar, cloud storage, and contact lists
Ads free
Pre-paid credit scheme
Personal information is not needed to create an account
Read Also: How to take Screenshot on Windows 11
6. Outlook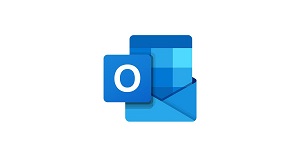 Microsoft Outlook is a browser-based best email service provider. It is considered to be the best alternative to Gmail. It is included in Exchange Server, Exchange Online, and Office 365, which includes Microsoft Excel and PowerPoint. It helps you to be productive and connect yourself at home and on the go. It is a user-friendly interface service that also has features like Skype, Calendar and One Drive, but only gets 5 GB of storage.
It is a type of Personal Information Manager and E-mail Communication Software with free Gmail alternatives. It was made by Microsoft Company and it is a software of MS Office. Its main use is to send mail to someone. It is also known as Email Client. It also has the facilities of Calendar, Task Manager, Contact Manager, Note making, Journal and Web Browsing. It can be used as Stand Alone Application.
Features
Incoming messages overlay on the user's display, notifying them of new emails
Calendar function enables scheduling
Users can click a button to delete read messages, leaving only unread messages
Outlook will automatically add flight, hotel and car rental reservations to the calendar
Create new meetings, appointments, tasks and contacts from one window.
7. GMX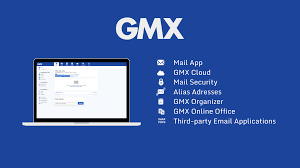 GMX (Global Mail Exchange) is a trusted email service provider based in Germany, and is also the best alternative to Gmail. If your work is heavy and needs more storage, then GMX's email service will be better for you. Large files can be easily sent in this.
In this you can send a file of 50 MB which is a lot as compared to others. It does not have end to end encryption service. In this, more information has to be given to create an account. It is full of advertisements.
GMX users also get to enjoy a free online calendar, advanced antivirus, effective spam filter, mobile access, and the ability to display emails from different accounts in one place.
Features
65 GB Storage space per email account
Free online calendar
A user can create up to 10 email accounts
Provides attachment up to 50 MB
Free calendar, spam filter, and foolproof antivirus
8. Zoho Mail
Zoho Mail Created with a focus on businesses, is the most secure and add free email hosting service tailor-made for your company's communication needs. It is clean and fast and offers protection against fake emails. It includes a full suite of organizational tools, like storage drive, tasks, calendar, bookmarks and contacts which making it the closest alternative to Gmail you can find.
Your mailbox comes equipped with end-to-end encryption support for S/MIME(Secure Multipurpose Internet Mail Extensions), but it also uses SSL(Secure Sockets Layer) or TLS(Transport Layer Security). To increase your mailbox safety, you can add two-factor authentication via Touch ID, TOTP's, or other means. However, if convenience is just as important to you, they have apps for most platforms with calendar and notes integrations.
Features
Getting a custom domain email for your business is very easy
Zoho Mail's servers ensure that your data is always secure and accessible
Zoho Mail provides you with an integrated calendar, contacts, tasks, notes, and bookmarks right within your inbox
Hang out with your team and collaborate better
Super Admins and Admins can add, remove, or view the access level of every user, and set up email aliases and reset passwords for email accounts
9. Hushmail
Hushmail email service is the best for sensitive content. In this you can send encrypted email. It also supports document signing. Professionally, this email service will be a great option for you. In this you get 10 GB of storage.
Hushmail protects your clients by adding encryption to your emails, web forms and e-signatures. It's secure, HIPAA-compliant, and trusted by healthcare, small business, law and personal professionals worldwide.
It's priority is to make security simple, with an encrypted email service that is easy to use on all platforms and customer service that is responsive and personal.
Features
Send and receive encrypted email on the web and iPhone
Access your account using Outlook, Apple Mail or your Android smartphone
Use your own domain name (@yourcompany.com) or use one of ours
Your clients can sign from any device
Send and receive confidential documents and other attachments
10. StartMail
StartMail is a platform for secure email communications. Their web application makes sending encrypted emails very simple and easy, with the process of importing your PGP keyring refreshingly straight-forward. The interface is clean and simple-to-use, making StartMail a good choice for folks dipping their toes into the world of secure email for the first time.
Now StartMail is a complete private email solution – protecting your data, privacy and activity. It includes features like extra-secure data storage for you, disposable alias email addresses & an ownership that will resist unwarranted intrusion. It has easy‐to‐use one‐click encryption which safe your privacy, a very clear privacy policy, and is quickly gaining in popularity.
Features
Send encrypted emails to anyone
Create unlimited aliases
Works on any device
Supports IMAP/SMTP to connect to email clients like Apple/Outlook
Supports custom domains
11. Yahoo! Mail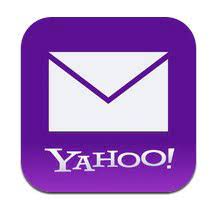 You have a good option of 'Yahoo Mail' to continue working. It's just like Gmail. You can continue work by creating your account on it. Yahoo! Mail had an early start providing free email accounts, and they are still far and away the most popular web email service. Yahoo! offers free email with storage space. Let us tell you that about 200 million users use Yahoo Mail. In this, large files can be sent easily.
Yahoo! Mail provides its users with 1 TB of storage space, which is more than enough even for the neediest users. However, it also has many of the same problems Gmail has in terms of privacy.
Features
Allows you to customize your inbox by choosing themes
Allows you to customize your inbox by choosing themes
User-friendly interface
Large attachments are supported
1 TB of storage space
Read Also: How to delete Telegram account
Conclusion
In this article, we have discussed eleven of the best Gmail alternatives. To recap, ProtonMail, Mailfence, Tutanota, Posteo, Outlook Zoho Mail and Outlook are excellent options with similar productivity tools and various integrations.
Frequently Asked Questions(FAQs)
What are the best alternatives to gmail?
There are various best alternative of Gmail like ProtonMail, Mailfence, Tutanota, Posteo, Outlook , GMX, Zoho Mail and StatMail.
What are the best privacy alternatives to gmail?
Gmail's privacy problems are a good reason to look for alternatives. To avoid putting your most sensitive information at risk, consider using alternative email services like ProtonMail, Mailfence, Tutanota, Posteo, Outlook,Zoho Mail, StatMail and Mailbox.org.