How To Use Telegram On Laptop Without App Or Without Phone Number
Telegram is one of the most popular cloud-based instant messaging platforms. You can use it on smartphones as well as PCs and laptops. Through the instant messaging platform, apart from messaging each other, we can also send necessary files. By the way, talking about Telegram, the company is active in launching more than one new feature for its mobile platform, but the desktop version also has many useful features. Most of you would be aware of the steps to download and run this app on Android and iOS, but not everyone is familiar with its desktop version. Today we will tell you how you can download and how to use telegram on laptop or desktop.
What is a telegram?
Telegram is a kind of messaging app using which you can chat online with your friends or relatives. This is a simple way app that you can run easily, friends, you can manage Telegram account on computer and mobile simultaneously. You will not face any difficulty in this.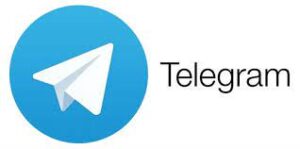 You can use it on multiple devices at the same time. Telegram is a cloud based service and it gives more priority to security. Like WhatsApp, the facility to create a group is also available in this. Apart from this, you can create channels in it, which you can use for the purpose of increasing your business.
Features Of Telegram
I have already told about some of the features of Telegram, yet let us know about some of its other important security features. With this you will know why Telegram Messenger is such a secure app.
1. Secret Chat
It has the great facility of secret chat, where you can destroy your chats also media files when your conversation ends and if you want, you can also delete them automatically you have no need to delete it, for which you have to set a time. It happens.
2. Encryption
Where other messaging apps have only 2 layers of encryption, Telegram has 3 layers of encryption which makes it more secure than others.
3. Password
You can set password on this app here.
4. Protocol
Telegram uses MTProto protocol to encrypt the data of its users.
5. Multiple Devices
It can be used simultaneously in multiple devices.
6. Share Live Location
Telegram also has the feature of sharing live location.
7. Two Step Verification Enable
By activating two step verification by this, keep the account secure.
8. Add Members
You can add many members to its group and keep it.
9. Theme
Facility to set theme as per your requirement.
10. Night Mode
Facility to set auto night mode.
How To Use Telegram On Laptop
Telegram is one of the popular instant messaging apps that comes with end-to-end encryption. The app allows you to share images, messages, audio messages, videos and stickers with your contacts just like other instant messaging services. You can access the Telegram app from your phone and desktop.
Various ways to use Telegram on your computer
1. Using Windows/Mac OSX/Linux application
2. Using Telegram Web
1. Using Windows/Mac OSX/Linux application
Steps to download and use Telegram instant messaging service on laptop and PC are quite simple. The special thing is that the steps to how to download and how to use it are the same for both Mac OS and Windows.
Step 1: First of all go to the official website of Telegram Official Site.
Step 2: When you scroll down, you will find the option 'Telegram for PC/Mac/Linux'. Click on it.
Step 3: Once you click on the above tab, it will take you to another page. Where you can select the version of the OS ie operating system on which your laptop runs.
Step 4: Once the setup is downloaded, follow the on-screen installation process.
Step 5: Once installed, you will need to add your registered mobile phone number. After entering the mobile number, you will get an OTP code on your smartphone.
Step 6: Enter the Receive OTP in the PC/Laptop app on your smartphone and as soon as you verify the login code, your Telegram account will be opened on the computer. Here you can check the list of all your Telegram groups and channels. Your Telegram app is ready.
Step 7: You can set up your Telegram account on a computer or laptop. For this, click on the menu option on the left side. Then Account Settings, Group or Channel option will open.
2. Using Telegram Web
Using Telegram Web, you can send and receive messages and also media files even from your pc or laptop. If you are not aware of this service, here we will show you how to use this instant messaging service on your laptop or computer from your web browser.
Step 1: You can access Telegram on your desktop by visiting the Telegram web app. Once the Telegram login page appears, select the country. Now, type your phone number and click on Next button or press Enter Otherwise you can scan the QR Code.
Step 2: Now, you will see on your browser have confirmation popup on the screen asking you whether you have entered the correct phone number and if correct then click on OK. The service will send a code to your registered phone number and you will need to enter the code for verification and then you can access your telegram.
Step 3: After this step, you need to hit Next and you will be logged in to your Telegram web account.
You can now use the Telegram app in your browser, but the only disadvantage is that you can't make video or audio calls to anyone who uses it, unlike the Telegram web app.