Top 11 Best Free Screen Recorder For Windows 10 Without Watermark
In today's modern era, most people prefer to work on personal computers and laptops. Be it office or home, school for children, college or home, most of the work is done everywhere on the computer. In such a situation, many times we need to record the movie i.e. audio-video playing on the computer screen. In this article, we will tell you about the best free screen recorder for windows 10 without watermark which you can easily record your computer movies in good quality.
Best Free Screen Recorder For Windows 10 Without Watermark
1. EaseUS RecExperts
2. ShareX
3. ScreenRec
4. Apowersoft
5. OBS Studio
6. Screencast-O-Matic
7. Invideo
8. Bandicam
9. TinyTake
10. Ezvid
11. Flashback Express
Best Free Screen Recorder
1.
EaseUS RecExperts
EaseUS RecExperts is an user-friendly and multi-purpose screen recording software for anyone to capture screen on Windows or Mac. It allows you to record screen, audio and webcam. In addition, it also enables you to capture video as GIF. Of course, you can still use it to take screenshots as you want. You can feel free to use it to record streaming video, video tutorials, gameplay, presentations and many more. If you don't know how to record zoom meeting, you can still try it.
You might find that other screen recorders might have recording time limit or watermark on the recordings if you use the free trial version. But EaseUS RecExperts is a screen recorder without watermark. You can even schedule your recording tasks so that it can record per your settings. 
2. ShareX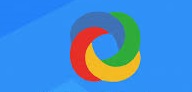 ShareX software is an open source tool for screen capture and video recording. There is no time limit for recording any video in this software.
The biggest thing in this software is that you can record video without watermark. However, the interface of this tool is not the most intuitive. Therefore, you would be best to use keyboard shortcuts.
Not only is ShareX a great free screen recorder. It can also capture an entire scrolling webpage and capture your screen as per schedule. If you can send screen recording made on Windows to your friends or family through file-sharing or social media.
Read Also: Best Free Video Chat App With Stranger
3. ScreenRec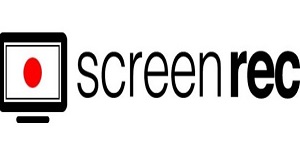 The specialty of ScreenRec is that here you will not get to see any kind of watermark and also you can do screen video recording of unlimited length here. Apart from this, if you want to take any kind of screenshot here, then you can easily take it.
Another feature of this is that it is available in all three operating software i.e. supports Windows, Mac and Linux in all three.
We love ScreenRec's video quality. Screen capture and video recording can be done with this software. It gives the user a chance to shoot unlimited videos.
4. Apowersoft
With Apowersoft you can record unlimited videos for free. The most important thing is that it does not have any watermarks. You can share its video anywhere by recording it like premium software.
If you're looking to record an introduction, programming, exhibition, and instructional exercise, try Apowersoft Free Online Screen Recorder. This is a program based tool, it is not made for any entertainment. Many people use it for their special projects. With this you can record the entire screen.
It is also very easy to use it. You can do screen recording through this Screen Recorder software either full screen or manually area by selecting Custom option and Apowersoft Free Screen Recorder provides customizable keyboard shortcuts for speed and convenience. You can record any files from YouTube, Facebook, Instagram and from this the sound will also be heard very clear and melodious.
Read Also: Best free learning websites for kids
5. OBS Studio
OBS Studio is also a really fun screen recorder. Through this also you can record audio-video of your screen. There is a slight problem in setting up its system. Its system is not as easy as the above softwares but it is also used by gamers. OBS Studio is specially designed for gamers. They use it well.
This is free and open source software. OBS Studio software is available on all three platforms Windows, Mac, Linux. With this recording software, the feature of streaming along with screen recording is available.
6. Screencast-O-Matic
Screencast-o-matic is an online screen recorder. Also here you get Video Editor Features Bhi. So that by recording a screen, you can also edit its video. However, here you will not be able to record full HD video and HD video. Here SD Screen recording is possible. But even with this screen recording, your video quality is very good.
The best thing about this screen recorder is that, here you can add zooming and video files as well. The best thing is, this software is available in free and paid version. Although in its free version you will get to see very limited features. Screencast Screen Recorder supports Windows, Mac, Chromebook & iOS.
Read Also: How to convert normal tv to smart tv
7. Invideo
Invideo is a powerful free online screen recorder tailored for content creators, educators, and professionals. With a user-friendly interface, this tool makes it easy for anyone to capture high-quality screen recordings without the need for downloading or installing bulky software. Whether you're creating a tutorial, presenting a webinar, or showcasing a product demo, Invideo ensures that the process is seamless, with crisp audio and video outputs. Moreover, its cloud-based feature enables users to access their recordings from anywhere, providing a versatile solution for modern-day recording needs. As with many of Invideo's offerings, the emphasis is on simplicity, efficiency, and quality, ensuring that users of all skill levels can take advantage of this valuable resource.
8. Bandicam
Bandicam is one of the best screen and game recording software which enables you to record anything on your computer screen, game-play and out tools like XBOX or PlayStation and with the help of these software 4K ultra-high at 120 frames per second. -Makes it possible to capture definition video.
You can capture screenshots in JPEG, PNG and BMP formats on Bandicam software along with video recording.
This software is available in both free and paid version. But, there is a drawback in the free version which comes with a watermark on the video. Therefore, you need to be a paid user to utilize its full potential.
If you buy this premium software, then you will be able to do video recording with many advanced features. Once you use this premium software, you will not go to other windows screen recording software.
Read Also: Best online cricket live streaming sites
9. TinyTake
TinyTake Like the above two softwares, TinyTake is also a screen recorder software. This is also a free screen recorder. Which can record audio-video from any area and from all types of inputs.
TinyTake comes with an online cloud-based gallery where you can store all your screen captures and recorded videos.
10. Ezvid
Ezvid Screen Recorder is also very good, which you can use for screen recording. Also, there are many options in it, which will benefit you during Screen Recording. In this, you get many good features such as you can use your webcam during screen recording and can also record from it, as well as you can draw on it while recording the screen. It is available in both Free and Paid versions.
11. Flashback Express
Flashback Express is also a great screen recording system. Through this also you can record the entire screen of your computer. Apart from this, you can record any kind of movie, documentary from any of your webcam. You can record your entire screen and it will have a clear recording of all audio and video.
Flashback Express has a great system that lets you edit what you're recording after recording. Through this, the film being recorded goes directly to an editorial manager where you can crop it according to your own accord and make a fresh video. After which you can save it on your desktop or anywhere.
Conclusion
Hope you have enjoyed knowing about all these screen recorders. Here are some screen recorders for free. In which you do not get to see the watermark at all. Some Screen Recorder is Paid Version. Here you can select any screen recorder according to your need. You can easily download all screen recorders from internet. and can be installed on your computer device. If you liked this information then share it with your friends on WhatsApp and Facebook.
Read Also: How to download movies from Telegram
Frequently Asked Questions (FAQs)
1. Which is the best free screen recorder?
In the above list top 5 are best free screen recorder. You can use it. You can use other also if you use other you can easily find which is best for you.
2. What is the best free screen recorder?
A best free screen recorder is one that is very easy to use. And along with your entire screen, you have an option to select the particular area, apart from this the screen recording process continues without any time limit. This is also a good feature, a good screen recorder is one that records the sound of the system or device as well as the microphone audio.
3. Is screen recorder safe to use?
Yes, It is safe but don't it's use in any illegal activities.