12 Best Online Cricket Live Streaming Sites Free In India List 2022
If we talk about our country, then cricket is considered to be the most popular game in our country, for this people also take leave from their office. But some cable operators do not have sports channels in their packages, if you want to watch sports channels, then you have to pay separately for this. If you also face these problems, then you have some other ways like you can watch the match in your laptop, PC or your smartphone and here you have to take the help of any app or website. There is websites that broadcasts live cricket and other sports if you also want to watch cricket matches online. This article offers you the best online cricket live streaming sites that provide the matches in HD quality.
If you are a fan of cricket, then you must check out this article for the list of live cricket streaming sites in India. These will let you stay on top of the most recent cricket updates and scores, even in a hurry. These are the best online cricket live streaming sites of 2022 which are mostly used for cricket live streaming. You can also easily watch all the test matches, tournaments and ODIs on these sites. Many of them offer HD video quality. Keep reading further to know all the details of these websites and their additional features that you can use. Some of these in this lists are paid while some are free.
Best Online Cricket Live Streaming Sites Free In India
1. Hotstar
2. ESPNcricinfo
3. Skysports
4. Cricbuzz
5. BCCI
6. Cricketworld
7. Crictime
8. WebCric
9. SonyLIV 
10. CricHD
11. Willow TV
12. CricFree
1. Hotstar
Hotstar is very famous in terms of cricket and TV shows, whether it is its app or its website Hotstar has a huge audience all over the world and it is because of its high quality streaming which gives you a very good experience. Apart from all this, you can know the match schedule, videos of earlier matches, exclusives and opinion in this website.
It is one of the websites that provide best live cricket streaming for free. However, it does delay live streaming by a few minutes if have you free account. You don't need to register an account for cricket streaming, but it is mandatory for watching other videos.
Read Also: How to download movies from Telegram
2. ESPNcricinfo
ESPNcricinfo is a very good website for cricket lovers, in this website you will get complete information about cricket matches, here you will get many information apart from live cricket like latest cricket updates, score card, and cricket news. This website is also well designed.
This site offers many international matches and cricket matches from different leagues, such as BPL, IPL, and CPL. All the test series and world cup matches stream on it.
3. Skysports
Another website which is well developed and reliable for mobile cricket live streaming is Skysports. It hosts all live sporting events, and streams matches for other sports as well. This website is great for watching cricket matches.
This is a fairly simple site to watch high profile cricket matches. There is no confusion on this site as its navigation is simple and easy. For example, if you want to watch cricket match online, then login to the website and select the match available on any channel.
Read Also: How to connect laptop to TV with HDMI cable
4. Cricbuzz
If you only prefer live score updates or commentary over watching the entire cricket match, then I sure Cricbuzz will impress you. This basic best popular website provides real-time cricket score updates, live coverage of news, interesting ball-by-ball commentary, upcoming game schedules, articles and cricket matches, as well as stats, records, and rankings of the team.
It also has its native Android and iOS app which are ideal for checking live score updates and listening to the commentary.
Read Also: Websites To Watch Free Movies Online
5. BCCI
One another website among the best online cricket live streaming sites is BCCI. You can view matches and get all the cricket related news and updates here. On this website, you can watch domestic matches, test matches, T20 and ODIs.
This website is ideal for watching live cricket events. You can also check the schedule of the upcoming matches. This site is the only one that is available in the Hindi language. BCCI is the only best website that is available in the Hindi language. Overall it's a perfect website to watch live any cricket events.
6. Cricketworld
Cricketworld covers everything about cricket. Its webpage is divided into several sections. In the Live section, you can watch live cricket streaming reports of international cricket matches, series and tournaments. In the Live Scores section, you can check the latest matching results; In the series section, you will find sections dedicated to current, recently finished, future and collection stories. Apart from these, you can also access other sections to view more related content, such as news, cricket betting, cricket match predictions, cricket photos, and much more.
So, you can easily stream live cricket matches in the live section and get updates on cricket events. Conversely, the Live Scores section will give you real-time updates on the latest match results. You will also find separate sections for other cricket related content, such as news, photos, forecasts, graphs.
Read Also: Best prank links to send to your friends
7. Crictime
Crictime is the most popular live streaming website. Millions of people watch live matches during live matches in this site. You can watch both international and domestic sports on this site. If you have an internet connection, you can enjoy your favorite sport anytime and anywhere. The site is quite simple and attractive which is quite easy to navigate.
If you are a fan of cricket, you will not find a better option than this website. This website is offering what it should have to offer, and as per our thinking, you will surely love the work of this website.
8. WebCric
WebCric is a great site for all the ardent cricket fans around the world. This website reports live broadcast coverage of both international and national matches held in different countries. One of the most features is all the local leagues are also covered by this website. To watch live cricket streaming and commentary, users need to create their own free account.
This is indeed an amazing and most popular streaming site available for all cricket fans to watch live cricket online for free. You can easily enjoy watching live cricket without facing any kind of problem. Due to simple and easy navigation user can enjoy online cricket matches. This live cricket stream site is very famous among cricket lovers.
Read Also: How to use telegram on laptop
9. SonyLIV 
SonyLIV is another website and app to watch cricket live streaming. You can watch every major cricket series on SonyLIV. Apart from this, the site also provides detailed schedule for upcoming events and score updates for the ongoing cricket matches. You can also find other sports on this website.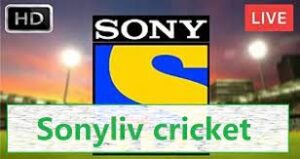 Apart from live cricket streaming, SonyLIV also showcases the latest news and events in the world of cricket. SonyLIV has a very well developed video player that optimizes the video quality based on the internet speed. Lastly, you can also watch other favorite sports and games on SonyLIV.
10. CricHD
As its name implies, another website that ranks among the top live cricket streaming free websites is CricHD. It provides an immersive experience to its users and lets them watch the games in HD quality.
If you want to watch HD cricket live, then this site is definitely what you need. When you enter the home page of the website, you will find that there is a visible table showing all the ongoing cricket events along with the respective league, country, start time etc. Apart from cricket, you can also find other types of sports on this site like NFL, Moto Race F1, Golf, Darts, Snooker etc.
Read Also: How to increase internet speed in laptop
11. Willow TV
It is indeed one of the best sites to watch cricket matches, scores and football matches online. Willow TV is a free live cricket streaming site available to residents of USA. This popular cricket streaming service is available as a single channel on satellite and cable networks. Most of the content on Willow TV is available in high definition. Key features of this website include real-time scorecard updates, live streaming options in various screen resolutions, light graphic user-interface, etc. This is the reason why users usually prefer to use Willow TV first of all these sites.
Willow TV is available for every streaming device such as iOS, Android, Roku, Google TV, Amazon FireTV and more.
12. CricFree
CricFree seems like a website dedicated only to stream cricket; However, this is not the case. It streams all the major sporting events happening across the world. You do not need to register an account or provide any personal information to watch matches.
The site's interface is easy to navigate and explore, with all the tabs lined up at the top. You can easily locate the games you want to watch. This live cricket streaming site is quite reliable and allows sports fans to interact through the chat section.
Read Also: How to transfer photos from phone to laptop wirelessly
Conclusion
So this was all about the best online cricket live streaming sites List along with their features and other details. If you are looking for more such articles, blog, news and other updates, then keep following our website for more.
FAQ(Frequently Asked Questions)
1. Which site is best for live cricket streaming?
Ans. You can watch the latest cricket matches on Hotstar and SonyLIV Sports with also all of the above mention sites are best for live cricket streaming.