Top 9 Best Popular Short Video Apps In India For iPhone & Android Users
In today's era, every person wants to be famous and it is the best chance for him to become a video creator. Today the most trending thing is short video which people like very much. Today short video applications are the most commonly used and liked applications. And the reason for this is very simple. These people provide a new option to provide enough integrity and are very suitable given the speed of today's life. These articles are the article of work for all Indians who are looking for India Short Videos Apps. In this post, we are going to tell you about Best short video apps in India, which you can download and use and also earn money.
Top 9 Best Short Video Apps In India
Top 9 Best Short Video Apps In India
1. Instagram
2. YouTube
3. Moj
4. Josh
5. MX TakaTak
6. ShareChat
7. Roposo
8. Mitron
9. Chingari
1. Instagram
Instagram Reels provides a platform for you to create funny videos to share with your friends or anyone on Instagram. You can record and edit 30-second multi-clip videos with audio, effects, and new creative tools. and can edit and share them on the user's profile on their Stories, Explore Feed and Reels tabs.
In which users could create interesting short videos with the help of various filters and features just like TikTok. As soon as it was launched, the reels became a worldwide hit and crores of people use it all over the world including India. After the success of Introduce Reels by this Facebook-owned company, Facebook itself also started a section called Facebook Short Videos, where millions of people watch millions of videos every day.
Play Store Rating: 4.3
Total Downloads: 1B+
2. YouTube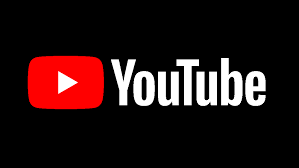 YouTube Shorts is YouTube's own feature which has been launched by YouTube on 15 September 2020. In view of the increasing craze of short videos, YouTube also started this feature of short videos. This is a short video sharing app. On which you can upload videos of up to 15 seconds, in YouTube shorts, you will get all the features that are found in a short video sharing app. In which you can make videos up to 1 minute.
YouTube Short has also emerged as a very famous platform. It has become very easy to grow Subscribers on the channel with shorts videos. One of the biggest benefits of using YouTube Shorts is that there are no copyright issues with shorts, and you can use any audio/music to create your own shorts.
Play Store Rating: 4.1
Total Downloads: 10B+
3. Moj
Moj app was specially designed by ShareChat for Indian users and over time this short video sharing app has become quite popular. Moj has crores of users in India and people get a heavy dose of entertainment on this platform. In this Short Videos App, users are able to watch fun music videos, funny music dialogues and limp sync dubbing videos as well as short videos of actor-actress. This special effects, short videos, emoticons stickers. The duration of which ranges from 15 seconds to one minute.
Moj is the one-stop destination for creating trendy short videos and becoming a star. This app has features like tiktok and like. In this way you can increase fan following by making your short videos here too. Moj app users can download videos and use it in 15 languages.
Play Store Rating: 4.3
Total Downloads: 100M+
4. Josh
This app is also quite famous like all other short video apps. Like Moz, Josh is also a popular short video platform with more than 100 million users. In this too, you get to see many types of filters and effects, with the help of which you can make very interesting videos. On this app, you can shoot single or duet videos very easily, in which music can be added.
On Josh you can not only watch videos of other creators but also record and upload your own videos. The interface of the app is quite simple. There are many challenges given in this, by participating in which you can also win prizes. Many filters have been given in the app with many effects. Apart from Hindi, English, Josh App is available in Tamil, Telugu, Kannada, Marathi, Gujarati, Bangla, Malayalam, Odia languages. Apart from Android, it can be downloaded for free on iOS platform.
Play Store Rating: 4.1
Total Downloads: 100M+
5. MX TakaTak
This short video app is created by MX Media and Entertainment. This app is one of the most popular short video apps in India, which has been downloaded by more than 100 million people from Google Play Store. The creators believe that there are more than 1.5 million influencers on this platform, whose videos keep people entertained. Along with trending videos on this app, millions of videos are downloaded every day in Cooking, Beauty, Dance, Lip-sync, Singing, Tech, Fashion style, Jokes, Trick, Challenge, Comedy, Bollywood sections.
However, only the promotion of brands is more on this app. If you also belong to a well-known brand, then you can earn by making short videos here.
Play Store Rating: 4.1
Total Downloads: 100M+
6. ShareChat
ShareChat is an Indian social media and social networking service based in Bangalore, India. It is developed by Mohalla Tech Pvt Ltd. Founded by Ankush Sachdeva, Bhanu Pratap Singh and Farid Ahsan. It was released on October 2015. Can download in both Android and iOS. You can use it in 15 Indian languages. In this you can share both Image and Video.
Play Store Rating: 4.2
Total Downloads: 100M+
7. Roposo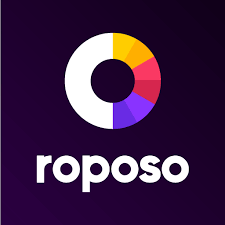 Roposo is an Indian video-sharing social media platform. The founder and CEO of Roposo App is Naveen Tewari of Inmobi Group. Roposo provides a space where users can share posts related to various topics like food, comedy, music, poetry, fashion and travel. The app provides a TV-like browsing experience with user-generated content on its channels. Users can also use the editing tools on the platform and upload their own content.
Roposo is an Indian video sharing platform, through which people can share their ideas with other people through home made videos and photos. Roposo has recently updated its platform and has given content creators making short videos an opportunity to earn money from their content on its platform.
Play Store Rating: 4.1
Total Downloads: 100M+
8. Mitron
At first sight, the Mitron app will look like TikTok to you. In other words, friends can say that Tiktok is a clone of the app. The Mitron app has made it to the top-10 list in the top free charts on the Google Play Store, although you will not get all the features of Tiktok in this app. The special thing is that a huge number of people are also downloading it.
Mitron after its successful journey has introduced services like Mitron Club, Mitron Academy and Mitron On-Demand for its users. Which will encourage the enthusiasm and enthusiasm among the creators along with giving a special experience to the users. Talking about Mitron TV's Mitron Club, it also provides a short format video app which helps in monetization of the business. In addition, through Club the app provides the creators with a unique opportunity to create interesting content for the users.
Plus, club members can directly connect with their favorite creators and watch the kind of content they want. Thus, the platform provides an opportunity for creators to showcase their talent by creating content and engaging with a large audience.
Play Store Rating: 4.1
Total Downloads: 10M+
9. Chingari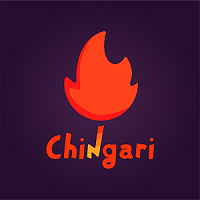 Chingari short video sharing apps are also very popular in India, which have been downloaded by many people at present. Chingari was launched on November 2018 by Sumit Ghosh, Biswatma Nayak. With this app too, you can create very different types of videos with the help of various special effects and filters. This short video app has been instrumental in making internet easy for common people in India and also millions of people upload various types of videos here every day and it is also viewed by crores of people.
Chingari is an entertainment app where people record and share short video clips. Through this app, users upload videos in more than 20 languages ​​including English, Hindi, Bangla, Gujarati, Marathi, Kannada, Odia, Punjabi, Malayalam, Tamil and Telugu.
Play Store Rating: 3.8
Total Downloads: 50M+
Conclusion
This post was related to Top 9 Trending Short Video App, in which I have told you about some such apps which are very much liked by the people and which have millions of users. Hope you guys liked this complete information given by me.